NEWS
ACE Venture Lab: Build your Startup Bootcamp
December 14, 2016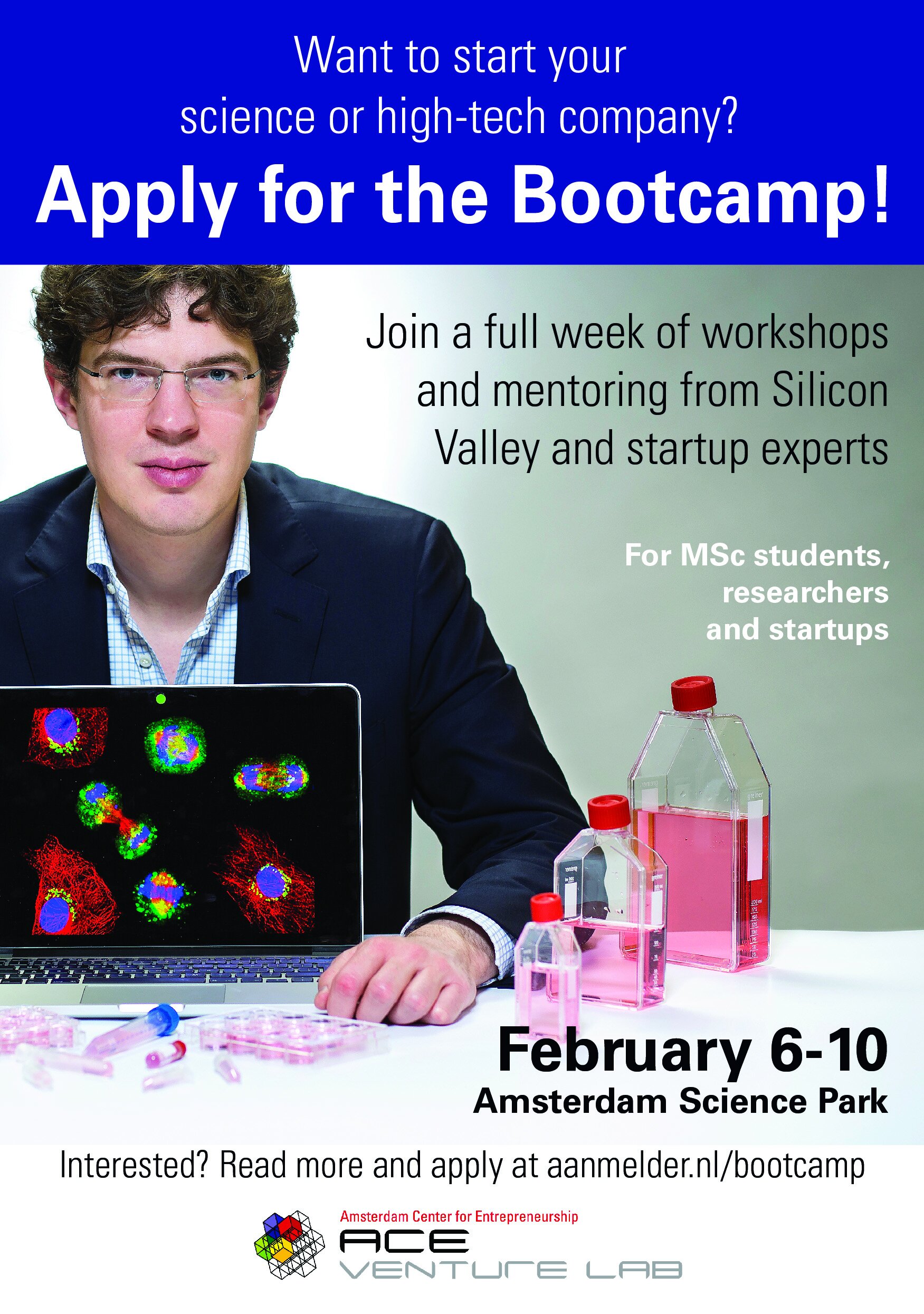 UvA startup incubator ACE Venture Lab organizes a 5-day intensive training program for students, researchers and industry specialists who want to turn their science or high-tech idea into a successful company. From February 6-10, we invite a team of Silicon Valley specialists and startup experts to mentor you on launching your business. Interested to join? Read more about the program and apply via this link! The application deadline is January 22nd. For questions contact us at yulia@ace-vlab.nl.
About ACE Venture Lab
ACE Venture Lab stimulates entrepreneurship among students, young researchers, university professors and alumni by offering training, support and access to an extensive network of mentors, entrepreneurs and business professionals. ACE Venture Lab thus empowers Amsterdam-based innovators to create high impact ventures.
You can join the ACE Venture Lab program in different stages of developing your startup. Get a taste of entrepreneurship during the two-day Explore Program, or sign up for the biannual Bootcamp program; a full week of workshops and coaching to help you get started! The Growth Program offers tailor-made support to startups who are developing into the next phase.
The supporting programs at ACE Venture Lab cover all stages of business creation and development, in order to teach you how to translate your science or hightech concept into a feasible company. For more information visit: www.ace-venturelab.org.
Sign up via aanmelder.nl/bootcamp.